19PV Water-Cooled Centrifugal Chillers & Heat Pumps

Nennkühlleistung 550-1.600 kW und Heizleistung 650-1.875 kW.
The 19PV chiller and het-pump series with twin-turbine centrifugal compressors guarantees compliance with European Diretives & Regulations. It is the perfect solution for heating & cooling applications in offices, hospitals, shopping centers and industries.
Twin-Turbine Centrifugal Compressors
– Optimized for R134a refrigerant
– Oil-free type. Motor and electronic power section cooled by refrigerant.
– Magnetic levitation for quiet operation.
– Compression from 1.5 to 5.0
– High Efficiency permanent-magnet synchronous inverter motor.
– Integrated Soft-Start system (starting current limited to 5A).
– Full electronic protection of motor against thermal and electrical overload.
– Sensor on refrigerant suction and discharge for temperature monitoring.
Shell and tube evaporator
– High performance gland-less technology.
– Copper tube bundle with internal and external grooves.
– 19mm thermal insulation.
– Victaulic type coupling.
– Maximum pressure, water side, of 10 bar.
Touch Pilot™ Control
– User-friendly 7″ touch-screen.
– Remote management via internet.
– BMS communication gateways.
– Data collection from all unit parameters.
Laden Sie unsere Dokumente herunter
Andere Produkte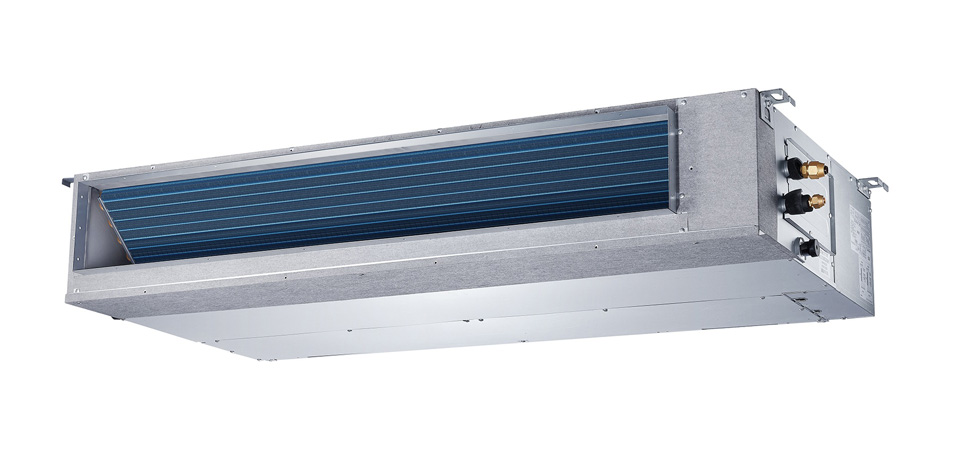 Kompakt und vielseitig ist die ideale Wahl für neue oder renovierte Gebäude
PRODUKT ANZEIGEN